Who is Martha Chapa? A Look at This Famous Mexican Artist's Life
Martha Chapa, Mexican painter, writer and sculptor, has produced more than 250 individual exhibitions and more than 1,800 collective exhibitions worldwide. Born in Monterrey, Nuevo León, Chapa has produced several well-known works of art, including The Red Grotto, Apple Soap, Delivery, Promise of Horizon and Amorosa Esperanza. Her work is known for its central theme: apples.

Who is Martha Chapa?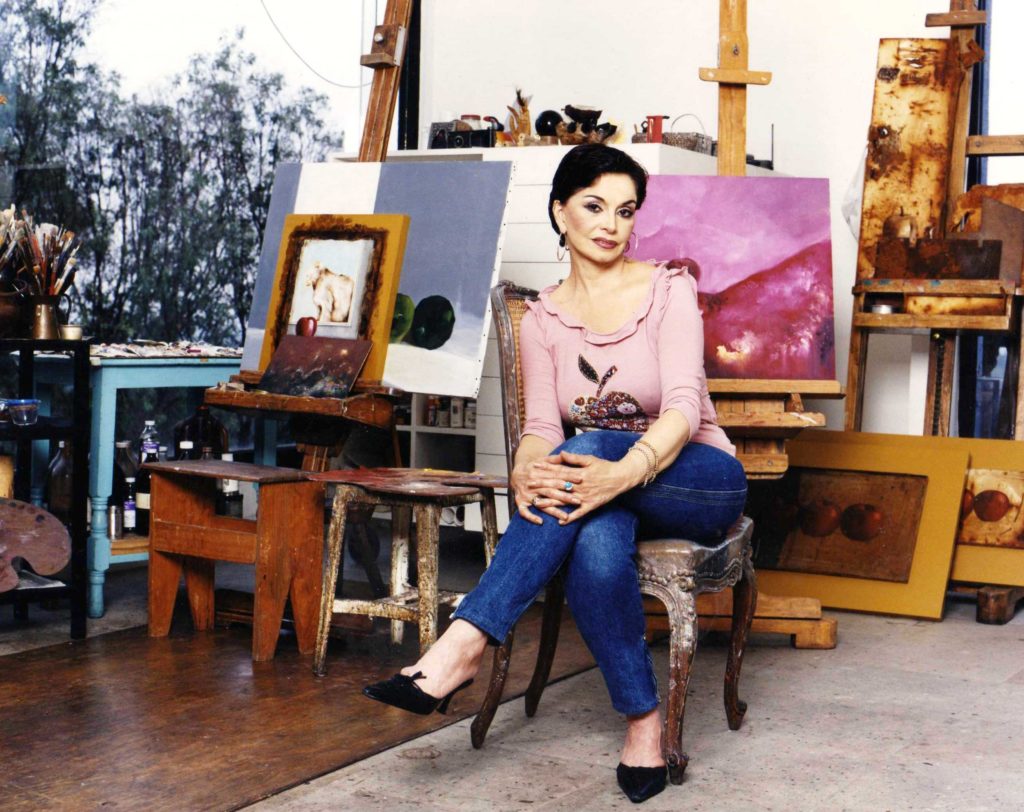 Martha Chapa, born in 1946, is considered an artist of international importance, particularly in the world of Mexican art. But she came from humble beginnings in Monterrey, Nuevo León.

Even as a child, Chapa showed an early interest in cooking and painting. Her mother discouraged both of these pursuits. She'd lament that fussing in the kitchen would create a mess, and claimed that female painters never got married. But Chapa proved her mother wrong when she got married at the young age of 15.
Chapa studied fine art at the prestigious National School of Painting, Sculpture and Engraving in Mexico City. Iconic and influential Latin American artists, including Frida Kahlo and Diego Rivera, studied here. Chapa herself was trained by Juan Eugenio Mingorance, Luis Sahagún Cortés, Jorge Vázquez Quiñones and Carlos Navarro.

In 2017, Chapa celebrated 50 years in the art world with the exhibition Trazos de corazón: 70 years of life and 50 years of painting paradises. That same year, she was honored and received recognition granted by Salvador Vega y León. 
Dabbling in Gastronomy
Along with her art, Chapa developed an interest in gastronomy in the 1980s. Focusing on Mexican cuisine, Chapa published her first book La Cocina Mexicana y Su Arte in 1983.
 
She has since written more than 30 cookbooks and books on other topics, including politics and cultural issues. Chapa has presented her culinary creations in New York and was recognized for her talents. In Paris, she became the first woman invited to present a sample of cuisine.

She treats each dish like a story, combining the perfect blend of textures, aromas and flavors to create a full experience. She creates a character for each dish, adding flavors and aesthetics.

She treats it like a movie, creating a small script and drawing sketches. Chapa's not afraid to incorporate strong flavors, including spicy.
 
The Apple Theme
Take one look at Chapa's work and you'll notice one thing: apples. Her paintings often depict scenes with apples of all sizes, shapes and colors.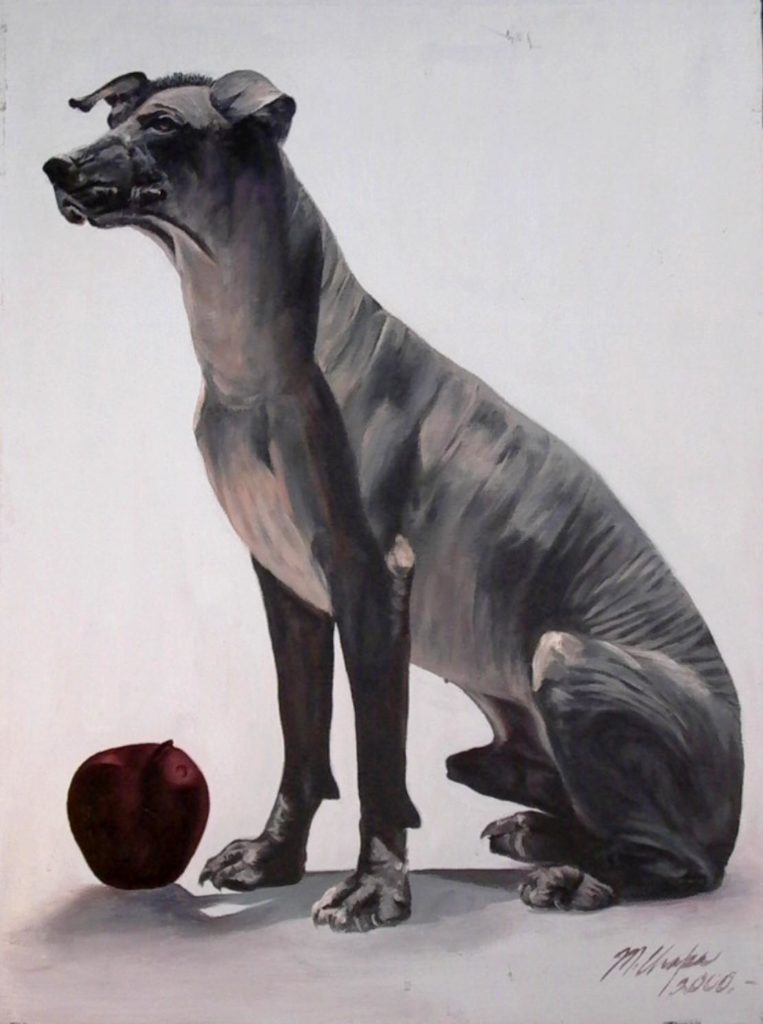 Apples signify many things, including love, death and wisdom. In a religious context, apples can be a symbol for temptation or refer to original sin. In mythology, apples are associated with immortality. Like other fruits and flowers, the fruit can also be associated with a woman's
anatomy. 
In Chapa's case, the apple symbolizes her father, who would often bring her the fruit as a sign of affection. She depicts apples in so many different scenes, including those featuring volcanoes and cacti. She explores life's emotions in her work. Her painting Sin titulo, for example, features
two red apples sitting on a windowsill with their stems growing into one another.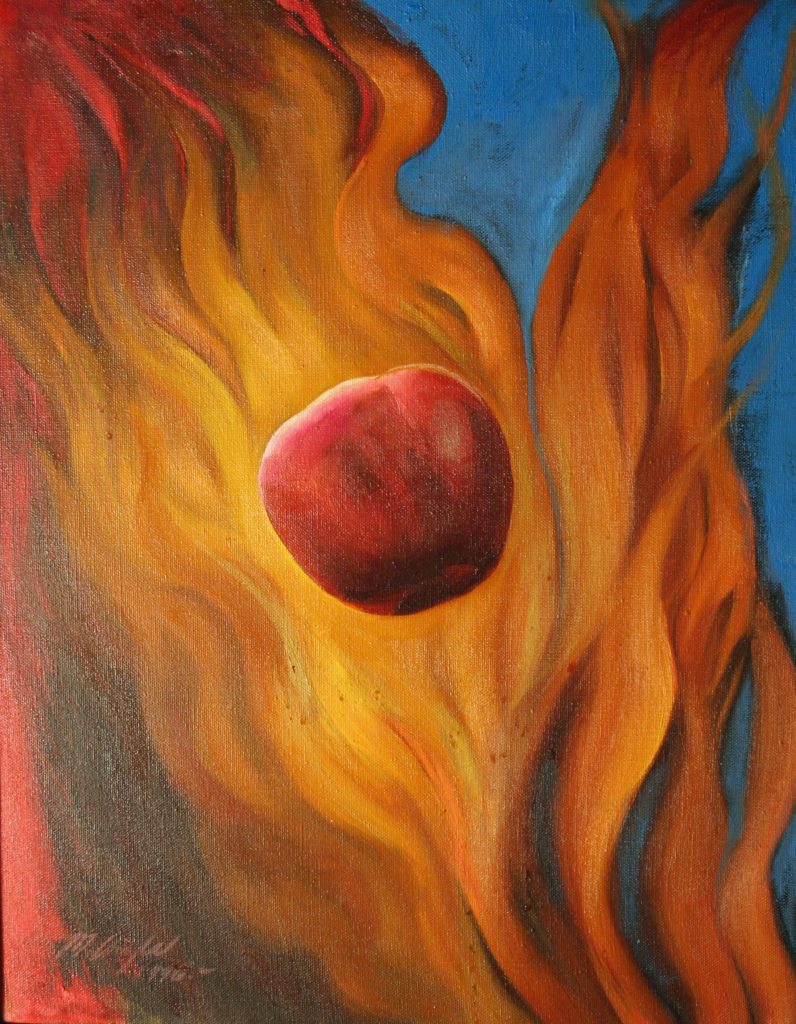 But Chapa also views the apple as a symbol of humanity. After all, it was the fruit that tempted Eve. Chapa once said that she can "paint every feeling" with the apple. Martha Chapa now lives in Mexico City with her partner Alejandro Ordorica, and has focused much of her career on the art of gastronomy. She's somewhat of a feminist and is concerned about the lack of recognition women receive in artistic fields. Today, she focuses much of her efforts on writing.

Along with cookbooks, Chapa has written several art books and created illustrations for other publications.
In 2017, she received the Medal of Merit in Arts from the Legislative Assembly of Mexico City.
If you are interested in her art, please visit our online gallery https://voluptart.org/shop/