Tom Chambers Photography: How Mexican Folk Art Inspired Him to Change the Hunt
Photography has long been viewed as a tool for capturing reality. Whether it's the harrowing expressions on a war refugee's face, a happy moment amongst friends or the sun setting over a mountain, traditional photographers have an innate talent for capturing the beauty of the world. They turn the ordinary into the extraordinary.
But photography, as a whole, is undergoing a major transformation. Digital photography and tools like Photoshop are blurring the lines between reality and imagination. Rather than hunting down the perfect subject and lighting, photographers are spending more time in the post-processing phase – where they can create just about anything they can imagine.
Photographer Tom Chambers does just this with his work. His work, a nod to the surrealism of last century, gives new meaning to photo manipulation and helps blur the lines between fantasy and reality.
About Tom Chambers
Tom Chambers was raised on an Amish farm in Lancaster, Pennsylvania. He joined the Navy at the age of 18 and was immediately sent to Vietnam. After being discharged, he hitchhiked across the U.S. and Canada, and worked on the family farm with his four brothers.
He attended The Ringling School of Art in Sarasota, FL, graduating with a B.F.A. in 1985. Chambers majored in graphic design with an emphasis in photography. He eventually moved to Virginia, where he found work as a graphic designer.
Since 1998, he has exhibited images from his photographic series all over the world, including several solo exhibitions.
Chambers has received fellowships from the Virginia Commission for the Arts as well as the Virginia Museum of Fine Arts. His work is held in the collections of California State Polytechnic University, Texas Photographic Society, Columbia's National Museum of Photography, and the Royal Caribbean Cruise Lines. Sir Richard Branson also has some of his work in his personal collection.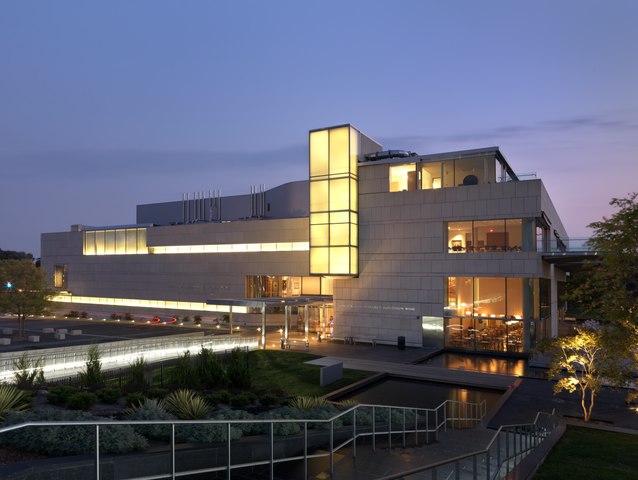 The Creative Process
To create his work, Tom Chambers pieces together different photos to create images that evoke a sense of magic and wonder. Some are bright and airy, while others have a darker undertone.
Chambers' creative process starts with an initial sketch of his idea for an image. After creating a rough sketch of his idea, he photographs each piece of the image using a film camera – like a Fuji Rangefinder or Mamiya Pro TL.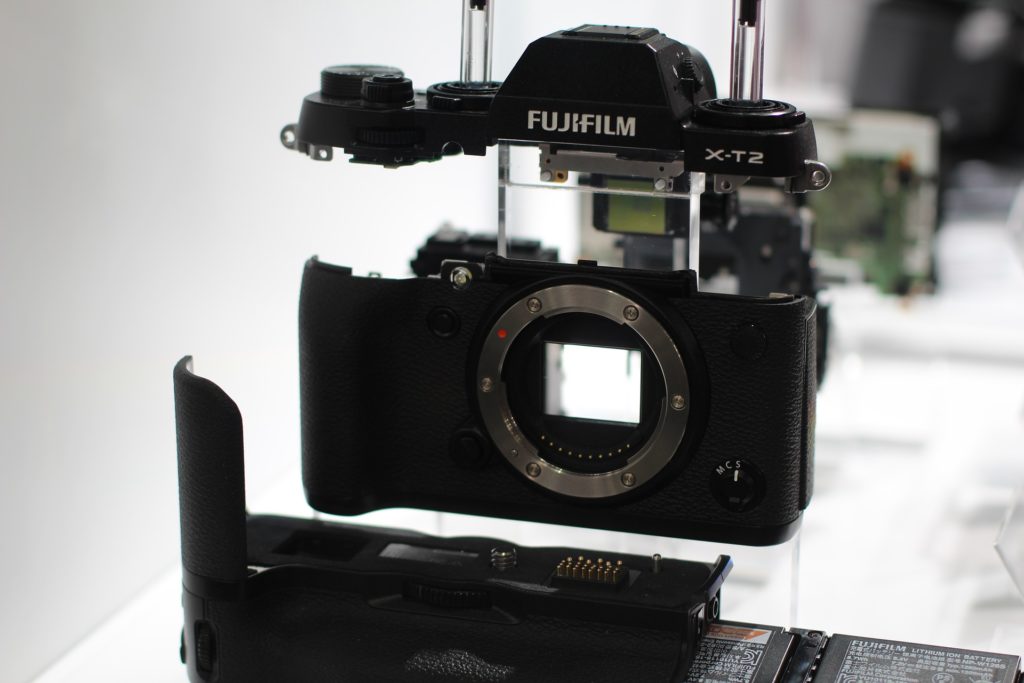 Chambers takes great care to ensure that the light intensity and direction are similar in each shot. The entire process can take up to a month, depending on how quickly he can get all of the shots, sort through them and finding the one that works best.
Chambers then scans the processed film at a high resolution (about 80 MB per frame). Once scanned, he artfully puts the pieces together using Photoshop.
Throughout his career, Chambers has produced several series, and his work has inspired many. Nearly ten years ago, his work was featured on "Project Song," a series that challenged musicians to create a new song in two days. J. Robbins (Jawbox and Burning Airlines) and Chris Walla (Death Cab for Cutie) used Chambers' "Black Dog Retreat" photo as inspiration.
Chambers has also produced his own book, called Entropic Kingdom, which was published in 2012.
He was also the 11th Annual Pollux Award Winner for Digital Manipulation and Collage.
How Tom Chamber's Photography was Influenced by Mexican Folk Art
Tom Chambers says most of his work is highly influenced by Mexican religious art.
Chambers once traveled through Patzcuaro, Mexico and came across a basket of ex votos (or retablos) painted on tin. Ex votos are Mexican folk art paintings created on copper, tin and wood. They depict miracles; moments when a prayer is answered amidst chaos.
The purpose of these paintings is to honor the mercy and power of saints. Each painting includes a picture of the miracle, a brief description of the miracle, and an image of the saint to whom the ex voto is dedicated.
Chambers was so inspired by the ex votos paintings he saw that he pushed his photo manipulation work in a similar direction. That's when he began creating photos with religious or magical overtones.
These religious and magical overtones certainly come through in his work.
His travels through Mexico influenced both his Ex Votos and Dreaming in Reverse series. When discussing the Dreaming in Reverse series, he mentions the "welcoming and slow-paced lifestyle" he encountered in Mexico.
Along with being inspired by the landscape, he was also touched by the simple and pure lifestyles shared by both the Hispanics and indigenous peoples of Mexico.
"A sense of spirituality and magic were imbedded in their religious practices, crafts, art, dance and literature," he said.
For his Dreaming in Reverse series, Chambers employed magic realism, which was a genre used in the early 20th century in Mexican art.
The works of Tom Chambers are hauntingly magical, but he won't say whether his unsettling images arise from his own fears or wishes.
Chambers has also said that he is influenced by artist Andrew Wyeth, a realist painter who worked predominantly in a religionist style. Wyeth was one of the best-known artists of the middle 20th century.
The photographer has also talked about his influence from magical realism as well as the writings of Toni Morrison and Isabel Allende, in which supernatural events occur in everyday settings.
Chambers is highly inspired by his travels and the cultures of the places he visits. While he has ventured off into creating montages for other concepts and locations (e.g. Iceland), it's his work that was inspired by Mexican folk art that resonates most with people. Perhaps it's the haunting images – the fairytales gone wrong – or his ability to capture the feelings and events that continue to plague the country. The work from his Ex Votos and Dreaming in Reverse series continues to inspire people and make them think.
Each of his photos has an air of mystery, but that's part of the appeal. Each viewer can interpret and enjoy the photo, and bring his or her own meaning to the piece.