Stonehouse: Discover How Dreams Turn into Reality
Dreams can take us to far-off places and fantasy worlds, or they can plunge us deep into the darkest of places. But even the most vivid of dreams are just fleeting moments that are virtually impossible to hold onto.
Many artists have tried and failed to capture their dreams into drawings and paintings. But many that have succeeded went on to become prominent figures in the surrealism movement. Artists like Salvador Dali, Max Ernst, Giorgio de Chirico, Dorothea Tanning, Pablo Picasso and Frida Kahlo were all influenced, at least partly, by their dreams.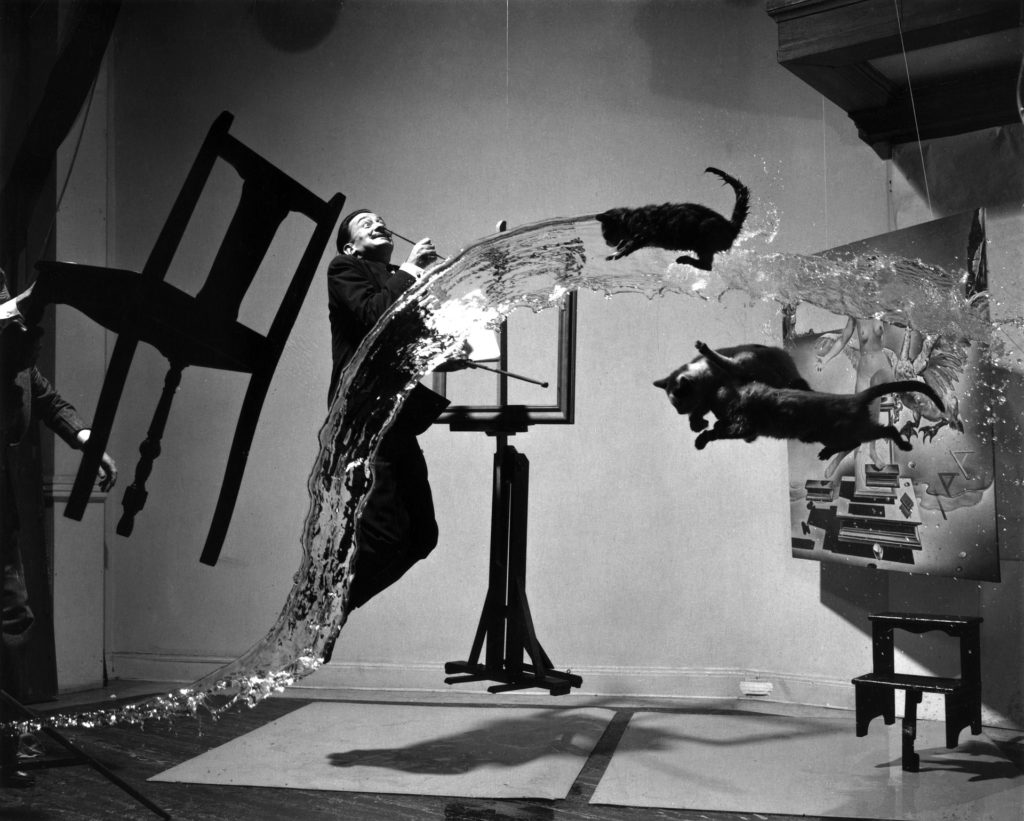 Surrealist artist Fred Stonehouse, one of the most prolific artists in the Midwest, is well-known for incorporating dream imagery into his work.
Meet Surrealist Artist Fred Stonehouse
Born in Milwaukee, Fred Stonehouse received his BFA in 1982 from the University of Wisconsin in Milwaukee. The surrealist artist quickly made a name for himself in the arts Midwest. Just one year after his graduation, he had his first solo show in Chicago.
Today, Stonehouse shows regularly in Los Angeles with Koplin/DelRio and in New York at the Howard Scott Gallery. He's also exhibited overseas in Amsterdam, Mexico, Germany and Italy. His work has also been on display at the Madison Museum of Contemporary Art.
Stonehouse's work takes you away from reality and into a world of his own creation. He uses dream logic, religious symbolism and biomorphic forms to get his message across. The figures in his paintings are simultaneously animal, human and plant.
His work is at once thought-provoking and humorous. Many of his pieces have found homes in the collections of A-list celebrities, like Sheryl Crowe and Madonna.
Turning Dreams into Reality
Stonehouse's dreamlike world that he's created is often centered around issues that are closer to his home town. While he conveys messages through his work, many of his paintings are based purely on his dreams.
"I like that, in dreams, we often have blinding realizations and solve major life problems," Stonehouse has said. "Unfortunately, they only seem to actually work in our dreamworld. And I'm pretty sure that dreams function as a sort of safety valve. They keep our inner nut-job in a bottle."
When describing Stonehouse's work, the term "dream logic" is often used, but what exactly does that mean? The artist himself describes the meaning perfectly.
"The narratives in my painting operate on dream logic," Stonehouse says. "Have you ever described a dream to someone and said something like, 'In my dream, we were in my house, but it wasn't my house, but it was, and you were there, but you were someone else'? That's dream logic: Things can have multiple identities and signify the unseen."
The contemporary figurative painting Natural Family is an excellent example of this. Stonehouse depicts a shark and a fish, both with human heads, sharing the same interwoven string of food. The figures in the painting can take on many identities and have different meanings. The human/fish figures can represent the harmony of families even when family members are different (i.e. the shark and the fish), or they can represent the difficulties people face when they are different from their family members.
Translating dreams into art can be a challenge even for the most skillful artist, but Fred Stonehouse does it in a way that seems effortless.
La colección de trabajo de Stonehouse sigue creciendo, pero ahora pasa mucho tiempo trabajando como profesor asociado de pintura y dibujo en la Universidad de Wisconsin.