The Undeniable Link Between Art and Fashion
Art and fashion are two sides of the same coin; both celebrating the art of self-expression and pushing the boundaries of societal "norms." It's no surprise that some of the most recognized luxury brands in the fashion world have partnered with revered artists to bring these two worlds together in new ways. After all, art and luxury go hand in hand.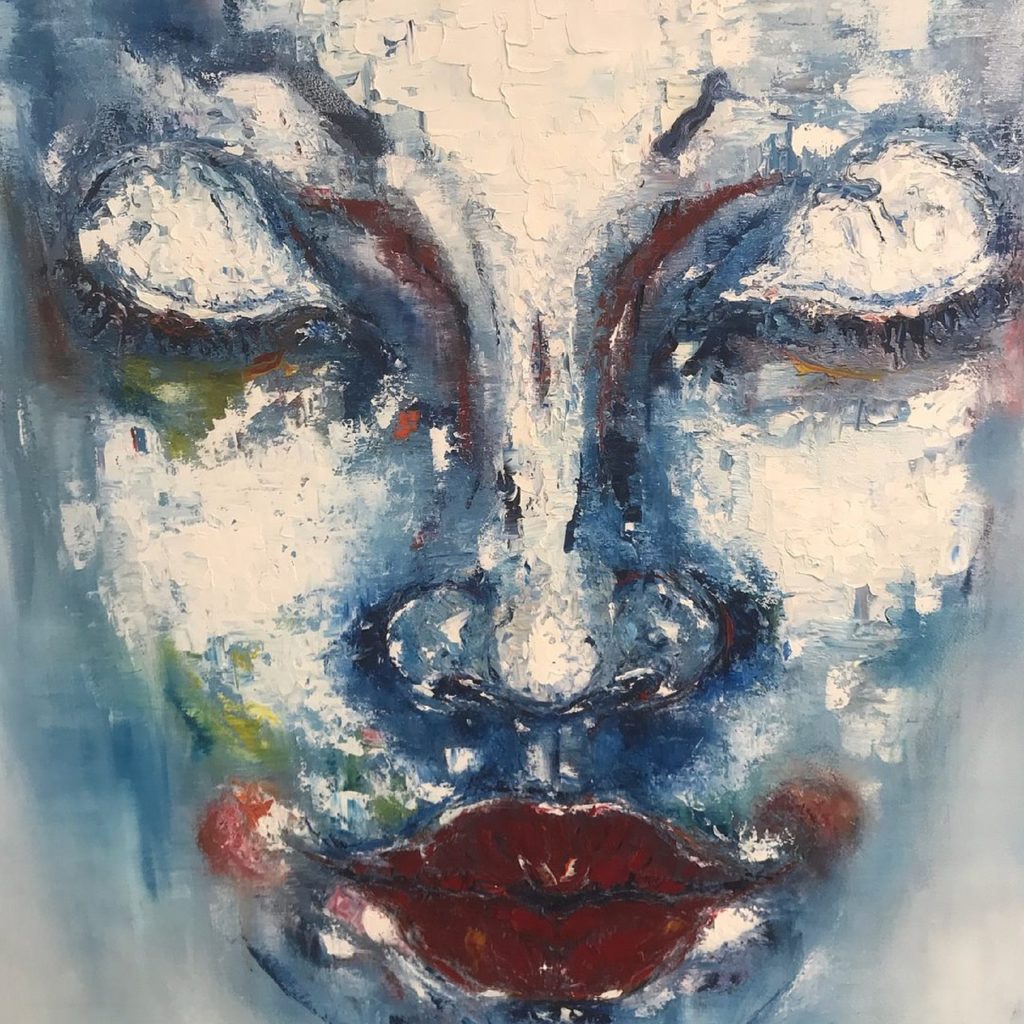 When Art and Fashion Collide
We've seen many partnerships between artists and luxury fashion brands over the years. Studies suggest that brands that have an association with art are perceived as more luxurious, so it makes sense for luxury fashion to partner with artists.
We've also seen luxury brands incorporate art into their stores as a way to appeal to buyers.
A great example of this is Louis Vuitton's reopening of their flagship store in Florence in March 2019. When promoting the store, the brand put great emphasis on the fact that it was outfitted with works of art from Italian artists, including Massimo Listri and Osvaldo Medici del Vascello.
Luxury fashion stores, such as Louis Vuitton, may not have European art for sale, but they offer the opportunity to view magnificent works of art in new environments.
It's no surprise that fashion brands celebrate and even partner with artists. Designers have long been inspired by artists, whether it be those of the Italian renaissance or modern artists like Kev Munday. Art is often incorporated into advertisements, window displays, billboards, in-store art exhibits and in even in fashion shows.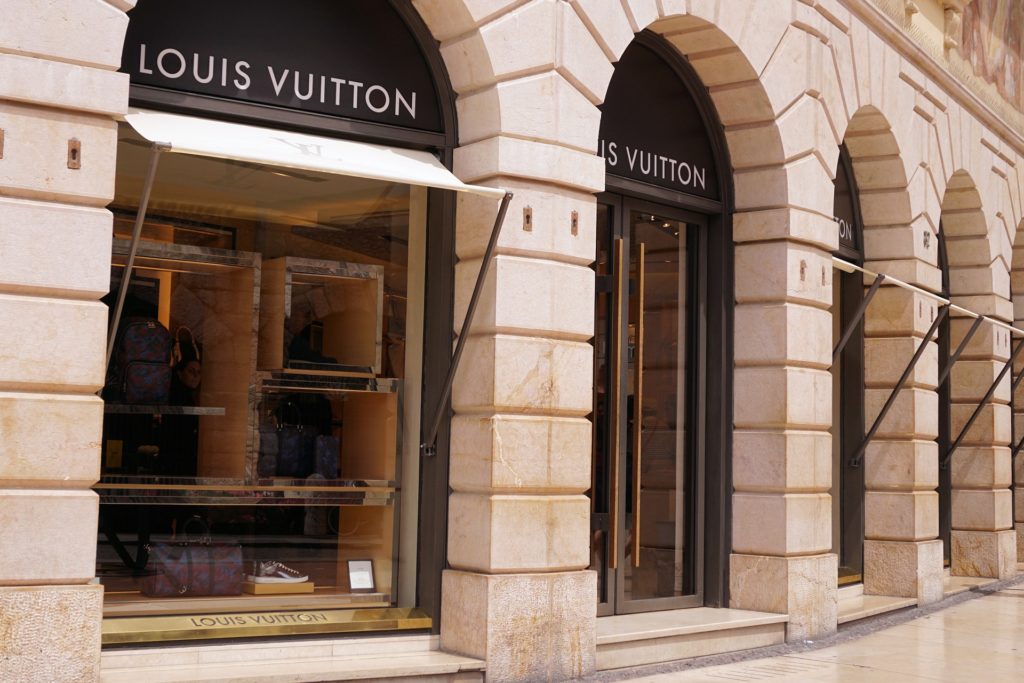 Fendi has put its money where its mouth is, so to speak, by helping fund projects such as the restoration of the Trevi fountain in Rome.
But some luxury brands are actually investing in the industry. Well-known names like Ermenegildo Zegna, Trussardi, Salvatore Ferragamo, Prada and Hermes are investing in art. They are collecting valuable art pieces, but they are also commissioning new pieces from both well-established and emerging artists.
Luxury Fashion Brands are Now Operating Museums of Their Own
Some fashion houses are taking their relationship with art a step further by opening their own museums, or galleries.
Foundation Louis Vuitton in Paris and Fondazione Prada in Milan both function as full-fledged art galleries.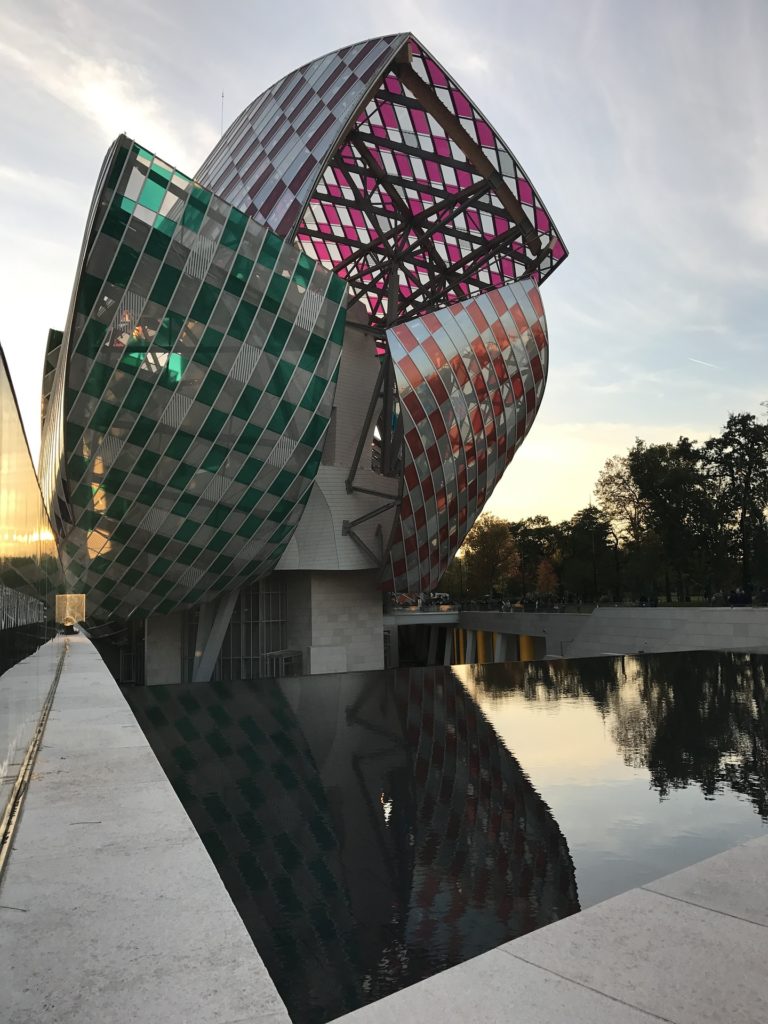 Prada's collection includes works from William N. Copley and Jeff Koons. The brand has also commissioned pieces from artists Thomas Demand and Anish Kapoor.
Louis Vuitton's private collection includes Andy Warhol's "Ladies and Gentlemen," and Henri Matisse's "Nu bleu aux bas verts." While the brand has invested in art and held exhibitions of established artists, they're also commissioning new works. The piece "Inside the Horizon" by Icelandic-Danish artist Olafur Eliasson has been on display at the Foundation Louis Vuitton gallery.
Other luxury brands, including Cartier and Gucci, are operating their own galleries. The buildings which house these museums, or galleries, are works of arts in and of themselves, and are designed by renowned architects.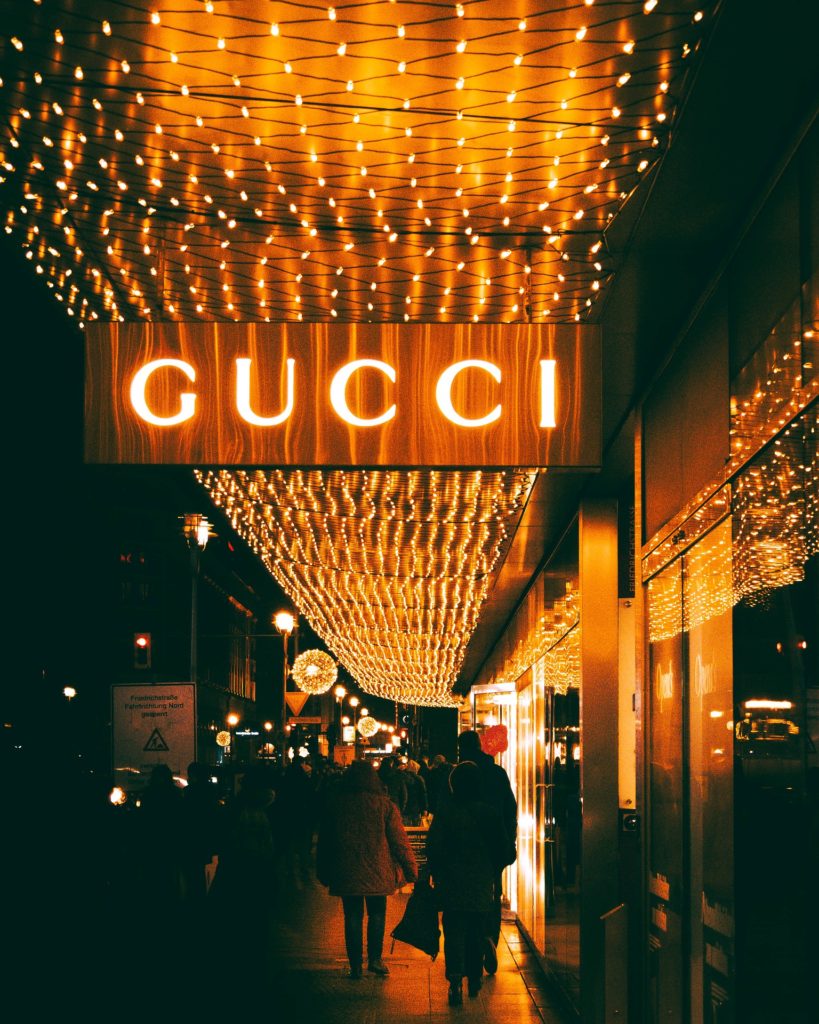 Foundation Cartier, which moved to Paris in 1994, features multidisciplinary contemporary art. The building was designed by Jean Nouvel, a Pulitzer Price-winning architect. The newly-built home for Foundation Louis Vuitton was designed by famed architect Frank Gehry and reportedly cost $134 million. Their gallery is surrounded by a public park, and it's the first privately-funding major cultural institution in the country.
In Italy, Gucci Museo is housed in the century-old Piazza della Signoria in Florence. The museum hosts a wide variety of cultural cubicles, from a gift shop to a book store and a cafeteria. In addition to works of art, the museum also features some of its iconic pieces, such as its bamboo handle bags.
Prada has a new Milan extension of its Venice premises, which features large exhibition halls as well as a bar designed by Wes Anderson, the famous amateur filmmaker. The construction took seven years to complete.
Why are Luxury Brands so Invested in Art?
Luxury fashion brands are clearly investing a significant amount of time and money into art. But why?
Perhaps it's because the decision-makers of these brands are known to be prolific art collectors themselves.
Bernard Arnault, head of LVMH, has a renowned art collection that includes works from Henry Moore and Andy Warhol.
François-Henri Pinault, CEO of Kering Group which owns Gucci and Saint Laurent, has an art collection that includes more than 2,000 important contemporary pieces from the likes of Damien Hirst, Picasso and Jeff Koons.
Miuccia Prada has been collecting art since 1993 with her husband and CEO of Prada, Patrizio Bertelli.
In addition to personal passion, luxury brands may also use art as a way to communicate their messages to their target audience – regardless of whether there's a direct link to actual product sales.
Luxury brands are patrons of arts, and relationships between these independent artists benefit all parties. Artistic foundations educate their audience, but they also build brand awareness and help develop a new generation of luxury lovers.
Exhibitions featured at luxury brand galleries often receive significant press coverage, which benefits the brand.
But luxury brands are careful to preserve artistic independence. Foundation Cartier has managed to develop a respectable international profile because it's dedicated to representing contemporary artists of different genres, from oil painting to multimedia art, photography and performance arts.
Foundation Louis Vuitton is well-known for its support of multidisciplinary contemporary artists. Some of their major exhibits included works from Gilbert & George and Andy Warhol.
Fondazione Zegna has been running a project called All'aperto since 2008 which commissions renowned artists to create site-specific public art in the community of Trivero. You may be familiar with the iconic series by famed sculptor Alberto Garutti which featured family dogs from the neighborhood in cement benches. The benches were scattered throughout the Trivero region, and they're also found at Zegna's headquarters in Milan.
Prada also has a program for children, called Accademia Dei Bambini, in which experts of specific fields – such as physics and math – give lectures that use art to explain difficult ideas to children. The program was developed by neuropediatrician Giannetta Otillia Latis
The galleries and museums operated by luxury brands are privately-owned, so there's more flexibility when it comes to artistic independence and freedom compared to state-owned organizations.
Of course, there are also people who believe that luxury brands are only stepping into the art world as a way to boost sales. Even if this is the case, luxury brands still hold the stance that art should be "free and independent." So while they may be strengthening their brands, they're not necessarily affecting artists in a negative way. In fact, the opposite is true. Artists are free to create, while luxury brands aid in the promotion and support of their work. Luxury brands build awareness (and, ultimately, sales), while artists are given a new platform to reach a wider audience.
Ultimately, art is and will probably remain the cornerstone of luxury brands. The joining of the two worlds isn't forced, but rather, serves as a natural evolution. Both entities understand the meaning of bespoke production. Both have a real understanding of patience, skill, quality and, of course, design.
In many ways, luxury fashion is the ultimate art of the retail world because it defines the wearer.
Co-creation and the commission of new work is deepening and strengthening the relationship between art and fashion.