Ike Ude Gives Us a Rough Cultural Commentary Through His Photo Lens
Celebrated by New York artists, Iké Udé uses contemporary photography and conceptual photographic portraits to explore cultural, sexual and gender issues as well as stylistic identity.
Iké Udé: The Man Behind the Lens
Iké Udé was born and raised in Nigeria. As the oldest son in a wealthy family, Udé had the advantage of being exposed to the arts, particularly photography and portraiture, at a young age. By the time he was six years old, Udé knew that he was an artist.
Udé attended a British boarding school, known as the Government Secondary School, in Afikpo Nigeria. In 1981, he moved to the United States, New York specifically, where he would study Media Communications at Hunter College. 
Udé's career as an artist began in the late 1980s. Initially, he focused on drawing and abstract painting. Although his drawings and paintings aren't as well recognized as his contemporary portrait photography, Udé's early works are still recognized by the art community.
Career Highlights
In the 1990s, Udé began focusing on photography, and that has been his main medium ever since. Udé studied photography under Roy DeCarava, primarily in the black and white tradition. His studies emphasized composition and darkroom post-production, which he cared little for.
The African artist began using photos for conceptual photography. Unsatisfied with this direction, Udé began developing and perfecting his own method for making thought-provoking photographs. Throughout his career, Udé developed his own style and what he calls "visual language." His work includes a mixture of black and white photography as well as color photography, mixed media works and composite imagery.
His work initiates a cross-cultural dialogue on pertinent issues in society and cultural decay.
In his youth, Iké Udé was inspired by Edward Weston, Man Ray, Cecil Beaton, Steichen and other photographers from the 1920s through 1950s. Later in his career, Udé was influenced by European master painters of the old world. He's also fascinated with the ancients, including ancient Egypt, Greece, India, Persia and Italy. These influences are more evident in his more recent works.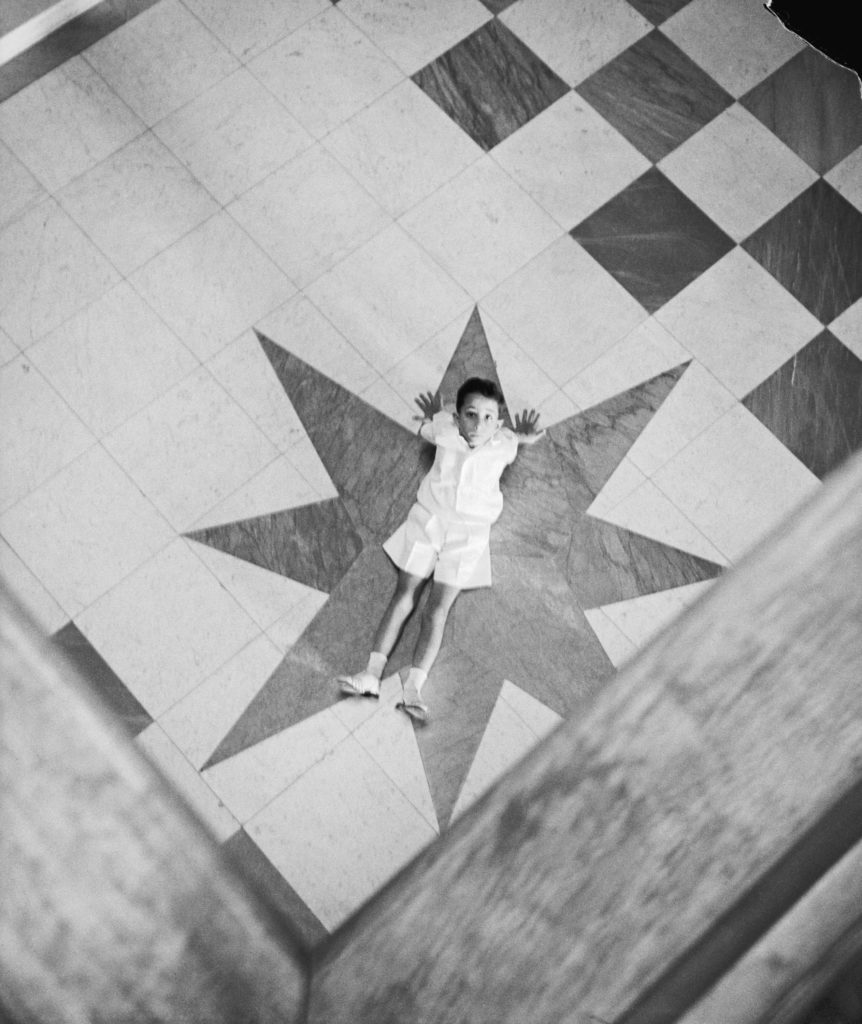 Cover Girl
Udé's focus on self-portrait photography can be traced back to his Cover Girl series in 1994. In this series, Udé, using self as subject, imitates models on the covers of popular fashion and lifestyle magazines.
A merging of art and fashion, the photos in this series were purposefully stylized, posed and photographed to mimic the respected magazine. 
Udé used the magazine covers as a platform to speak out against the effects of popular culture on society and other pressing issues. The series was a cultural commentary on political issues, racial and ethnic identity, gender issues and contemporary pop culture.
In 1994, the Cover Girl series was exhibited in New York City's Exit Art gallery.
Uli
Uli is a series of black and white photos related to fashion, and Uli body art and wall motifs. The series explores the human figure, with the dynamic use of light being a prominent compositional element in the series.
Beyond Decorum
In 1999, Udé began his Beyond Decorum series, which features photos of men's shirts and women's pumps with personal ads in place of tags.
Paris Hilton: Fantasy and Simulacrum
Udé's Paris Hilton: Fantasy and Simulacrum is a conversation between Paris Hilton and the artist's alter ego, Visconti.
The exhibition includes mixed-media works with material from wallpaper samples, mirrors, photocopiers, magazines, gossip blogs and pornography websites. Together, these pieces make up what is known as the Paris Hilton phenomenon.
In 2008, the exhibition appeared in New York's Stux Gallery. One year later, it opened at the Stenersen Museum in Oslo, marking Udé's first solo exhibition in the country.
Satirical Anarchy
An individual portrait series, Satirical Anarchy uses composite images to explore this history of dandyism across the globe. In a performance art fashion, Udé uses costumes, props and his poses to create still life photos, which depict an exaggerated vision of a dandy.
Udé himself painted the backgrounds of each photo and completed the post-processing work himself.
In 2010, Satirical Anarchy was exhibited at the Museum of Arts and Design as part of The Global Africa Project. The series was also featured in the:
Artist/Rebel/Dandy: Men of Fashion exhibit at the Rhode Island School of Design Museum
Style and Sympathies exhibit Leila Heller Gallery in Chelsea, New York
The Sheldon Museum of Art and Minneapolis Institute of Arts have acquired pieces from this series.
Nollywood Portraits: A Radical Beauty
Udé's Nollywood Portraits: A Radical Beauty marked his return to his home country. The series, exhibited at Alliance Française in Lagos and organized by the African Artists' Foundation (AAF), is the artist's first solo exhibition in the country.
Nollywood Portraits: A Radical Beauty includes staged portraits of stars in Nigeria's multi-billion-dollar film industry.
In addition to his photography work, Iké Udé has also written Style File: The World's Most Elegantly Dressed and created aRUDE magazine.