3 Famous Mexican Female Painters
Mexico's art history is one that is long, mysterious and has works that date back over 3,500 years. You can open a history book and view the beautiful art that the Aztecs or Mayans created, and let's not forget the works of the Zapotecs or Olmecs.
But Mexico's art has not stopped evolving.
Women have entered the playing field, becoming some of Mexico's best artists with a unique passion and flare that few can compare to. These three, famous Mexican female painters have helped keep the mystique and beauty of Mexican art alive.
1. Frida Kahlo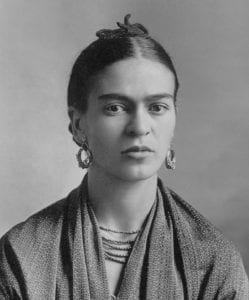 Kahlo's art is known across the world, and her art has cemented her in history. Self-taught, she's a Mexican painter who was born in 1907 and died at the age of 47. She's best known for the following works:
Henry Ford Hospital
Memory, the Heart
My Birth
Kahlo created many works throughout her career, from self-portraits to portraits and works associated with nature and the artifacts of Mexico. She was disabled as a child with polio, but she still overcame her struggles. She was involved in an accident at 18 that left her in pain and stopped her pursuit of becoming a doctor.
But this pain and tragedy allowed her to rekindle her love for art, a hobby that she enjoyed when she was young.
She was heavily influenced by politics, and this led her to join the Mexican Communist Party. Her artistic style would develop after she was married to Diego Rivera, a fellow Mexican artist. The two would travel through the US and Mexico, and this is where she gained inspiration to create small self-portraits that contained mythological imagery, too. 
Mexican folk culture truly inspired her works, and she didn't become famous during her lifetime like Martha Chapa has been able to achieve. It wasn't until the 1970s that her works were rediscovered by art historians and has continued to grow.
She is highly celebrated as a Mexican national, with her exquisite style and the strong sense of Mexican pride and society. She is often described as a magical realist or a surrealist. Her works have paved the way for women across the world to enter the field of art – including many Mexican women.
2. Maria Izquierdo
Maria Izquierdo was born in 1902 and lived until 1955. She was alive at the same time as Frida, and she was also self-taught like many Mexican women at the time. She always had an interest in the arts, and she spent most of her time studying art.
She made a radical change in her life in the 1920s when her family moved to Mexico City. She decided to leave her husband to follow her passion in the arts.
Maria is the first women of Mexican descent to have her artwork on exhibition in the United States. She held true to her Mexican roots, painting art that displayed these roots. She established herself early on as a painter of still life, portraits of women and even circus scenes and altars.
Political messages, which many of her fellow artists at the time were depicting in their art, were not the center of her works. She would create works of art that were influenced by Mexican traditions and held personal meaning for her.
The circus often came up in her art due to her childhood and the belief that art is a communication of the soul. She visited the circus with her grandmother, and it was her soul's own way of being able to communicate with the past.
She uses provincial simplicity to make all of her pieces unique, special and powerful.
3. Martha Chapa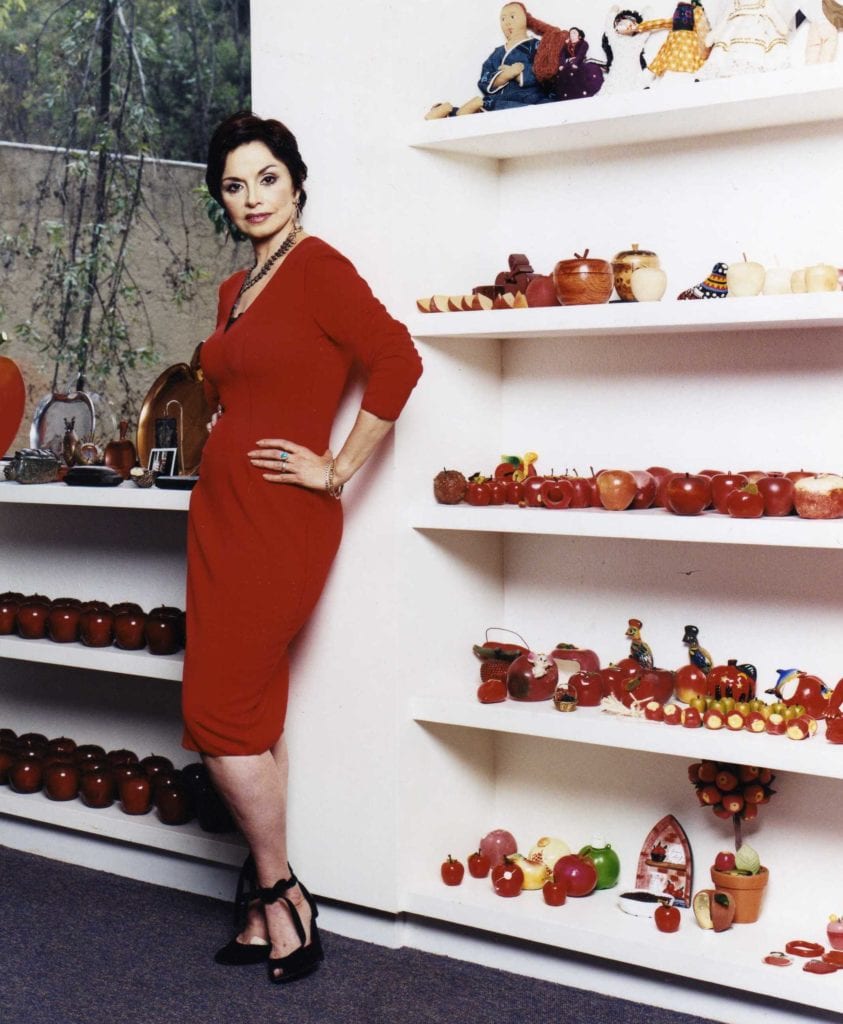 Martha is 73 years old, and she dabbles in a little bit of everything, from writing to sculpting and painting. Her works are unique, and they contain an apple as the center theme in many cases. Widely-known, Chapa has been published in more than 30 books, has had over 250 individual exhibits and over 1,800 collective exhibits since she became an artist.
An artist in the studio and the kitchen, she has shown interest in cookery and painting at a young age.
She became somewhat of a rebel, marrying at the age of 15 and following her husband to New York. She would become a versatile cook, but her heart still yearned for art. She would eventually return to Mexico and would be mentored by Rufino Tamayo.
Tamayo pushed her to dedicate herself only to art, but she remained steadfast that she could do both.
Chapa claims that she can embody every feeling that she has with just an apple. The apple has pulp, peel and seeds that are all the feelings that she has inside of her. Tamayo would eventually lower his standards and even complimented Chapa on the wonderful dishes that she would produce in the kitchen.
Her works began in the 1960s when she would dabble in:
Drawing
Sculpture
Oil painting
She celebrated her 50+ years as an artist in 2017, and the National Institute for Fine Awards recognized her achievements in the same year. She truly made the apple her own and embodies it in all of her works.
Chapa prides herself on being somewhat of a feminist. She recognizes, as many in the art field do, that many women have created beautiful works of art that are not appreciated. A lack of recognition is something that she is very passionate about, and she has found that art has allowed her to express her feminine side like no other.
It's a form of liberation that has allowed her to grow as a person and inspire other women along the way. The art in Mexico can be seen in online art galleries, but these beautiful pieces of work are starting to be recognized for their uniqueness and creative beauty.
Chapa, like all of these talented women on our list, has been able to bring Mexican artists into the spotlight.
From Frida Kahlo's art to works created by Maria Izquierdo, Mexican art continues to evolve today, with Chapa still bringing attention to the wonderful diversity of Mexican art.