RETNA, knowing Hollywood's bad boy.
RETNA is probably known to be Kylie Jenner's favorite artist. Kylie's mansion is decorated with his Art. However, how RETNA became known as Hollywood's bad boy? Maybe the destruction of Demian Hirst artwork had something to do with it.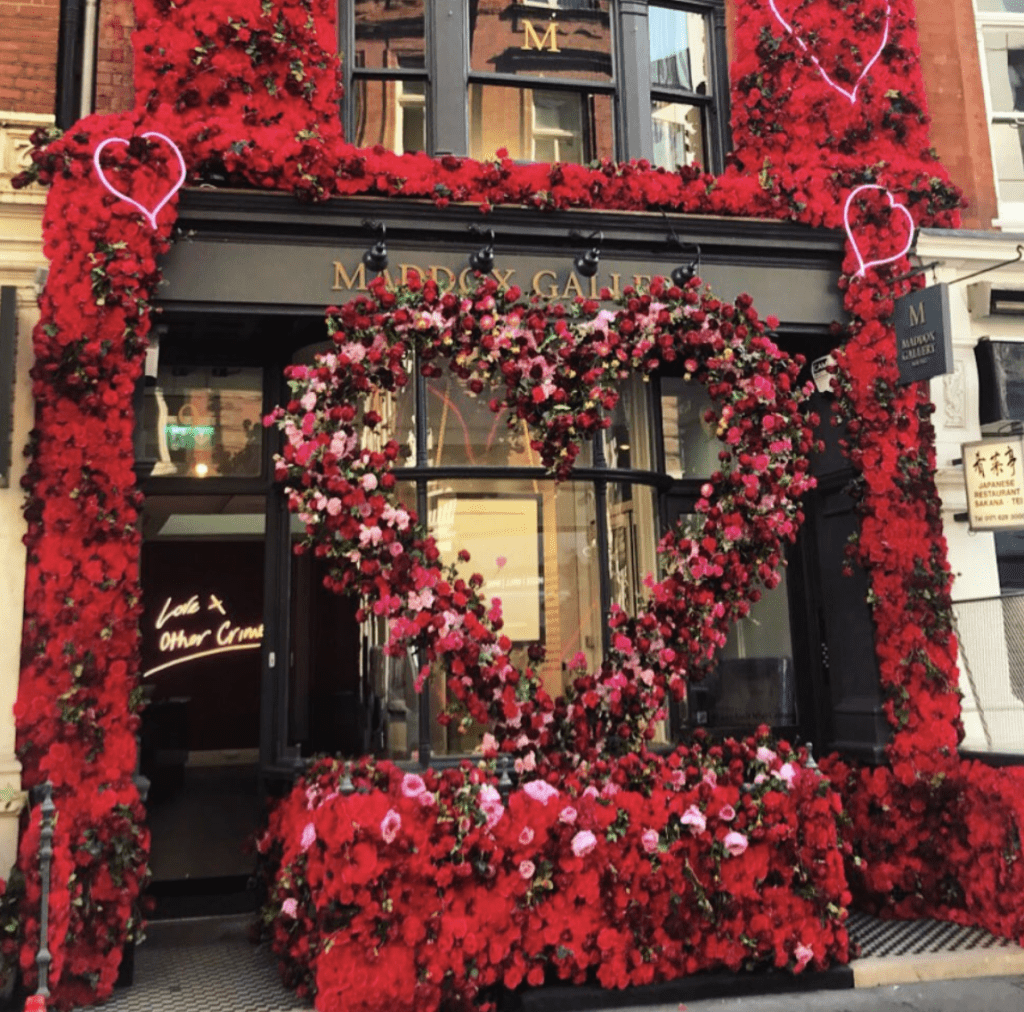 RETNA is not a stranger in the Hollywood world. His artworks have become widely collected among A-list celebs. But apparently, something else that is well known are his constant anger outbursts.
Just at the end of last year, TMZ reported that RETNA was accused of vandalizing the prestigious Art Gallery Maddox located in West Hollywood. At that moment Maddox Gallery had an ongoing exhibition with Demian Hirst's work.  The Art Gallery claimed damages for 100k.  
Rumour has it that RETNA was not happy when his own works were not displayed next to Demian Hirst. RETNA solved this issue when he used some spray paint next to Hirt's artwork. 
RETNA decided to make his art statement even more clear when he decided to post an Instagram message and mentioned Hirst.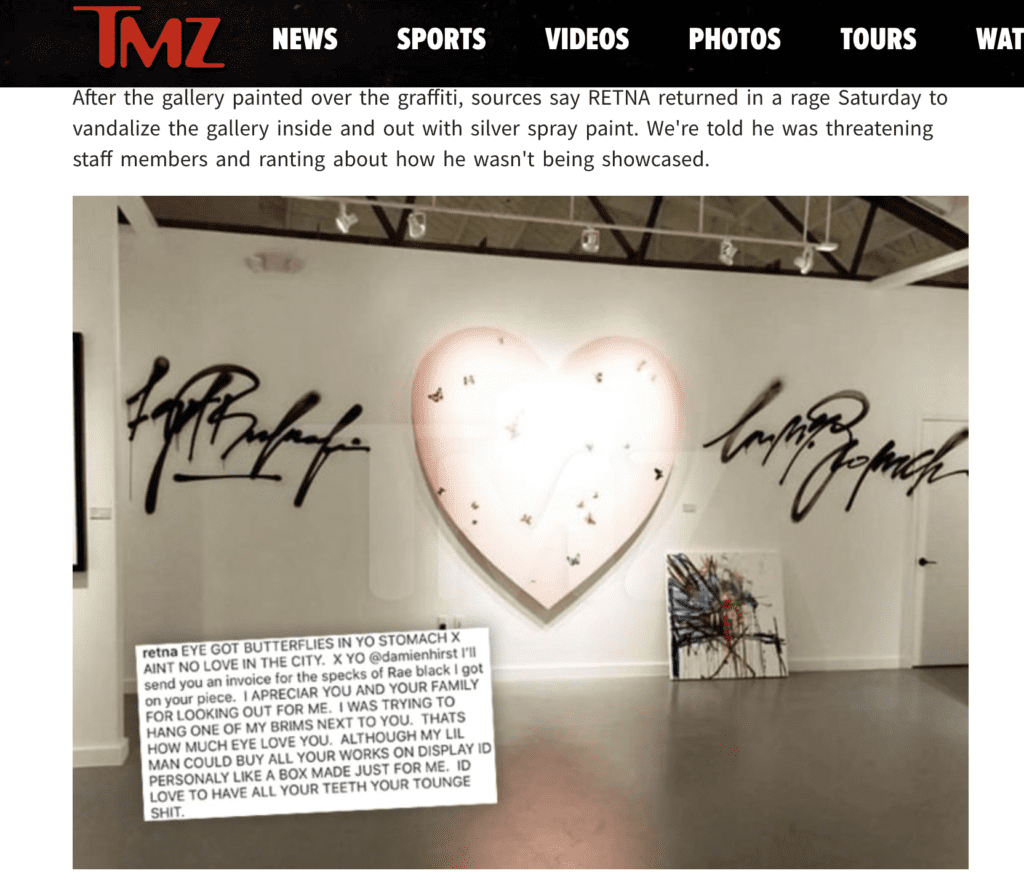 But the Hollywood's bad boy title is not exclusively linked with his 2018 statement. Back in 2015 RETNA had a melt down during an exhibition opening. His tantrum was well publicized among the art community. And his collectors started wondering if his tantrum display was merely part of the performance.  
What it has become clear since 2015 is that people were not amused when he started throwing sculptures and slapping a man during the show. Also artnews reported some people in the Art Community being afraid of RETNA. 
Something that we are sure about is RETNA's great talent and his success in the Art World. Online Art Galleries have gained a lot of exposure thanks to RETNA's artwork.
Not even Art Galleries, such as Maddox in Hollywood have stopped promoting RETNA's art and achievements.

TMZ and RETNA have a long history.  Let's hope that we will get to see more news related to him on sites such as Artsy than on TMZ.  Urban Art has a lot more to say to us Art Lovers than to tabloid news.