Go and Visit Teotihuacan at Night for an Awesome Cultural and Life Experience
Teotihuacan is an experience to add to your bucket list. A lot of people want to go see the pyramids in Egypt (who can blame them?), but Teotihuacan at night is a leisure activity you also must try.
Located in the Valley of Mexico, you'll find the Mesoamerican pyramids at Teotihuacan.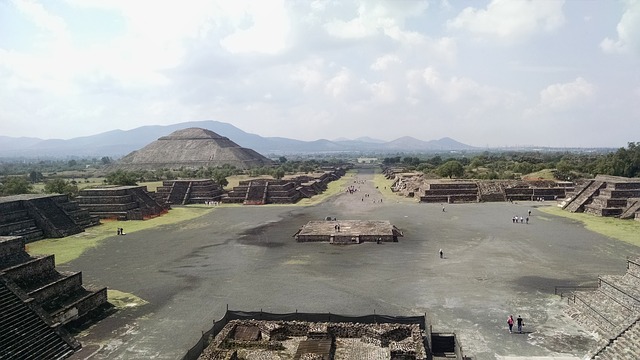 Teotihuacan was an ancient city, and its murals, complexes, compounds and former population of 125,000 people make this a site to see. Visit the Avenue of the Dead, and you'll find two pyramids that will captivate the mind: Pyramid of the Sun and Pyramid of the Moon.
Tour at Night
Mexico tourism is huge, and going on a tour of Teotihuacan at night is an experience of a lifetime. A 90-minute show is projected on the Pyramid of the Sun (the first part of the show), and this stunning projection tells the story of the civilization behind Teotihuacan.
An intermission starts after the first part of the show where tourists will walk upon the Avenue of the Dead.
The second part of the show will take place on the Square of the Moon.
The show will now go into the layout and scale of the city at the time. Video mapping is used to project the show on the pyramids, and the entire production took three years to develop.
Colors and sounds will fill the night sky. The psychedelic experience is fun, enticing and even hypnotizing, with the 20 million colors on display. The show occurs on Monday, Friday and Saturday evenings with the times and prices subject to change.
Sold out
The show in 2016 went on from March 25 to June 27. And due to its success they started a second show from November 4th to November 28th. Unfortunately all the tickets have been sold out!
You can keep track of upcoming show times and prices on ticketmaster.
This is a once in a lifetime experience, and the city reached its zenith in AD 450. The exact reason for the city's demise is unknown, but scholars believe it may have been caused by unrest.