Buying Nude Art: A Taboo Kind of Artwork
Nude art is taboo, and this form of erotic art is nothing new. Nude artworks are popular, and depending on the time, the extent of the taboo seems to change. For example, there was a major petition against the Metropolitan Museum of Art for this very reason.
The petition included 11,000 signatures from people hoping to take down a painting called Therese Dreaming. Painted in 1938 by Balthus, the painting depicts a young woman lounging with her foot on the ground and another on the stool.
You can see a glimpse of the girl's underwear, and creases in the fabric are suggested by some to be the girl's labia.
People call the painting sexually uncomfortable. Balthus also faced backlash when The Guitar Lesson showed a woman's one breast exposed. The painting caused such a fuss in 1934 that it was covered for 15 days and has never been on public display again.
Modigliani's nudes have also been protested. The artist caused scandal when one work depicted a woman's pubic hair.
And the nude artists of today are also trying to create non-erotic artwork.
Erotic artwork is still not fully accepted today, even if the art work is a painting from the early 1900s. The nude art photographer of today may take a nude art photo, try sharing it with the world, and even share the work for free.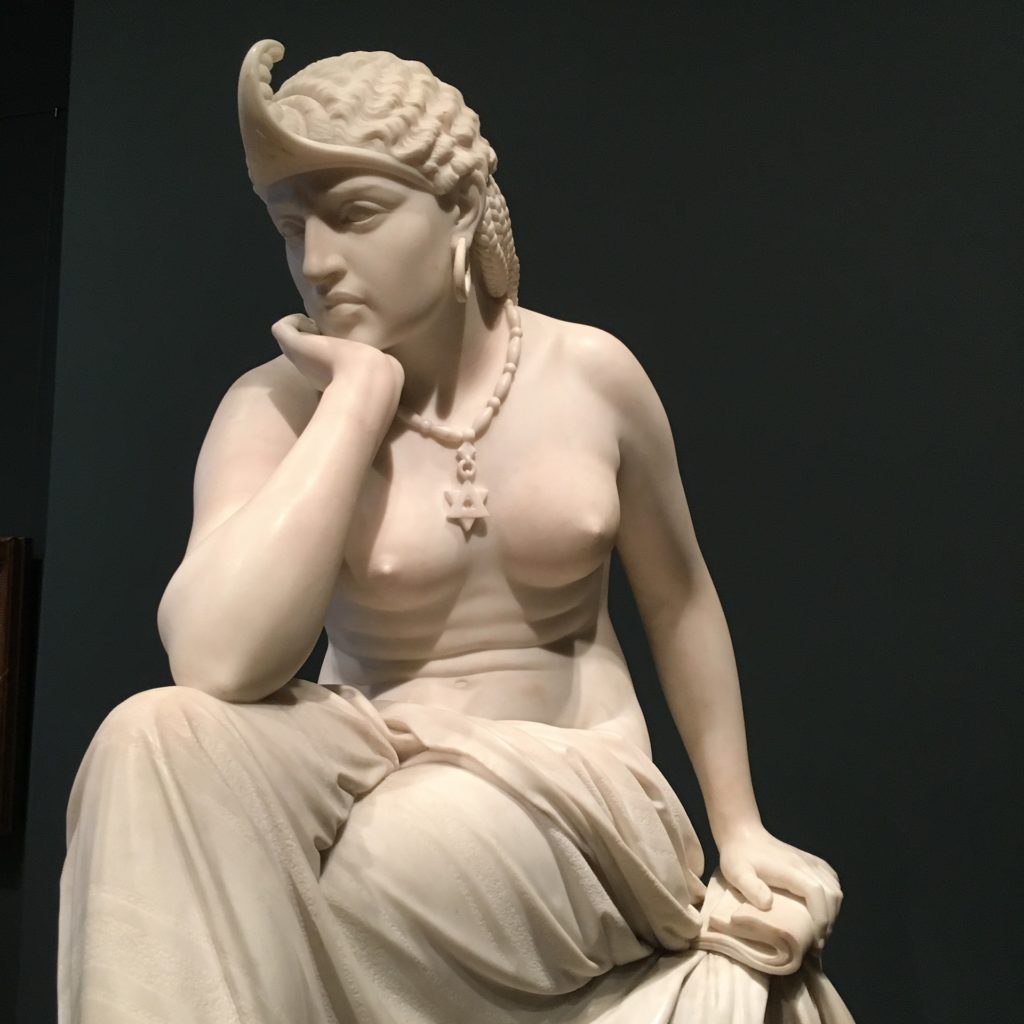 Nude artwork, however, is often censored.
You have works with pixelated body parts from the site's owners. Censored artwork is on the rise, but nude art is not porn. It may be viewed as a form of erotica, but to the nude art lover, these are works of art.
Today we're going to discuss nude art, and what's going on around the world. It's a discussion that looks at both sides of the story to find a happy balance of debate and understanding.
Censorship of Nude Artworks
Nude artworks are being censored, and the art taboo has taken on a whole new level of absurdity. Megumi Igarashi, a Japanese artist, shows the level of censorship that the world still revolves around.
The Japanese artist decided that she would create a kayak out of a 3D print of her vagina.
But it's a functioning kayak and was aimed to break down taboos in Japan over female genitalia. The issue is that Japanese authorities heard of the 3D printing, so Megumi was found to violate Japanese obscenity laws.
She was charged with "distributing data that could create an obscene shape through a 3D printer."

When she decided to display figurines of vaginas in an adult store where she works, she was once again arrested.
This is mere expression – it wasn't a painting or a photograph.
Should These Nude Artworks Be Censored?
Censorship exists in many forms, some LGBT art is censored, some gay art is censored, but others are not. Even Bloomberg news is known to censor artworks, and Modigliani's famous nude paintings made headlines when it sold for $170 million at auction.
When Bloomberg had a segment on the painting, they blurred the breasts and pubic hair.
The news station viewed the work as "too racy!"
Yet, this is common. Stephen Colbert is not allowed to show nude paintings on his show, and even if he tries to draw breasts on the show, the drawing is censored. It's often due to the station trying to protect younger viewers from seeing "nudity."
Facebook and Instagram, two social networks, also censor nudity. Artificial intelligence can help detect these nude body parts, and then images can be flagged the moment they're uploaded. Social media users will also report images.
I have seen artist pictures of a female's buttocks censored, yet a baby's buttocks is not – everyone has a buttocks.
Should Art Be Free for Expression?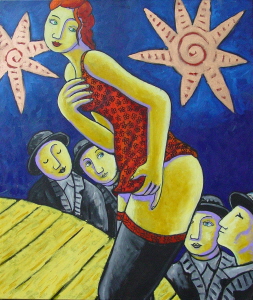 I think so, and whether it's a nude Maja, Hokusai, art is still not free for expression even in the year 2019. There's the debate of children viewing nude art, and while that's understandable, it also leads to the censorship of many great works.
These works, whether it be viewing a bosom through a sheer fabric or mere pubic hair, are being suppressed.
Parents also need to have some form of responsibility to keep their children "safe." Social media sites can block underage accounts from viewing the art rather than removing the art completely.
There are options.
Art deserves to be free for expression for its desired audience.
Is It Time That Society Has an Open Mind?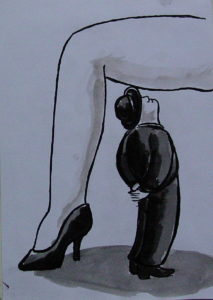 The Dream of the Fisherman's Wife was created in 1814, and it's sad to say that there would be many people today not accepting of the work. Art has always faced some form of backlash, and you can even see the lack of an open mind in television.
Viewers are fine with a naked baby on television, but only certain networks will display an adult naked.
HBO can show nudity, and Starz can, too. Yet, showing a penis is often taboo, and while many television shows and movies will show a penis, the majority will not show a penis of any form. It's a medium that has been around for a long time and there are parental controls, but the go-to action is to not show nudity on normal television.
Society needs to have an open mind – nudity is easily accessible.
It takes all of five minutes to find nudity online. There's an abundance of nudity everywhere, yet protests against works of art that depict nudity are still taking place. The art world deserves to have freedom of expression – not pixelated versions of masterpieces.
Why Nude Art is Not Porn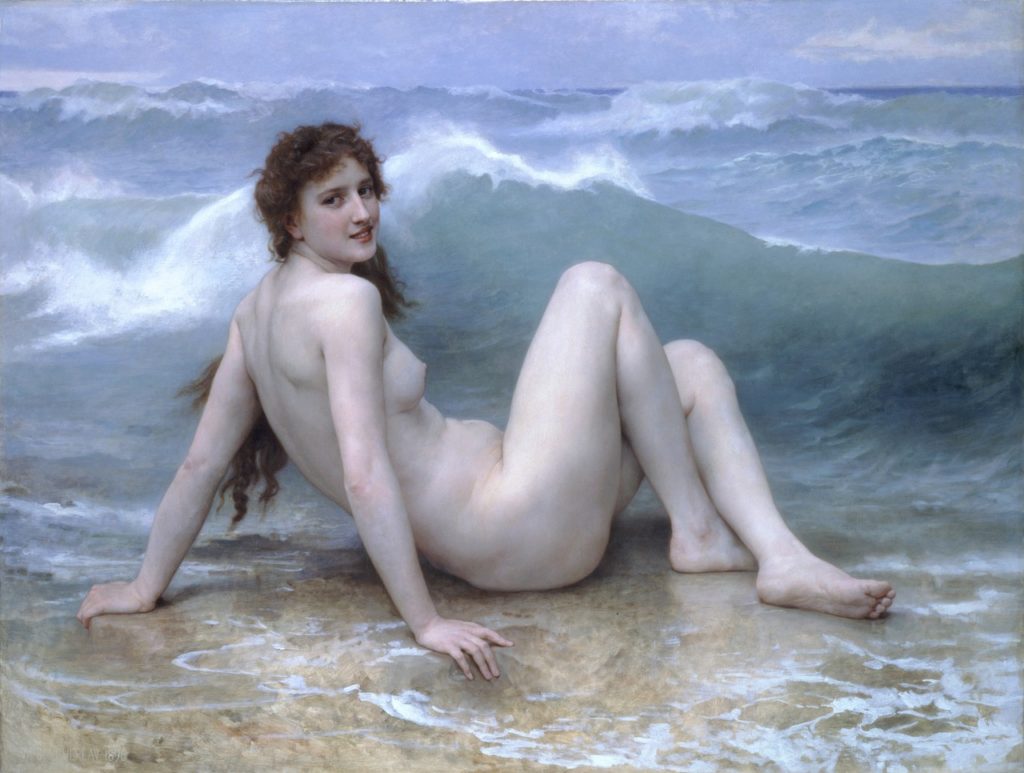 If you go online, you'll find forums asking whether nude art is porn. The best way to end this debate is to look at the mere definition of the two. Porn is "material that depicts erotic behavior and is intended to cause sexual excitement."
But pay close attention to the word "material."
Material can be a picture or it can be a painting, among many other mediums. The question is whether any of these works are really "porn." The painting showing a girl's underwear is not intended to entice arousal.
The Sistine Chapel has nudes, yet these are not pornographic in nature.
Art, when compared to porn, is meant to draw in a viewer with elements that are attracting. A naked model on the beach doesn't constitute as porn. Perhaps there's a beautiful landscape behind the person with a rare photo of a rhino.
The photo can be seen as a work of art, but the artist also has an intention.
Many artists view the body as a work of art. Statues in Italy featuring nudity often depicted young, fit models who were almost "god like" in appearance. Porn, on the other hand, is a whole other level of expression.
Media, such as Facebook, can be very strict. One user posted medieval art online, and the person's account was banned because of nudity. Art has been and always will be about expression, yet society has a very difficult time accepting this expression. Even Facebook has tagged some of our non-nude content suggestive and prone to nudity. 
Do I think nude art should still be taboo?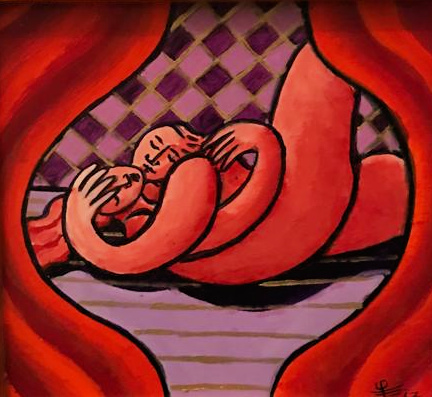 No, but it's going to take a major societal change before the media will allow art to fully have the freedom that it deserves. It's hard to argue that the Sistine Chapel is not a work of art, but there's nudity included. Is this porn? No, absolutely not. It's expression that all art needs to flourish.

The European Way…. Buying Nude Art
Every year in the city of Schiedam (south of Holland) the exhibition "Niet Netjes" (Not-Decent) takes place.  A couple of artists are invited and they display their artworks around the city. You could even see part of the exhibition inside a Church. The mentality towards nudity in Europe and specially in the Netherlands is differente from other parts of the world. 
It is time to start acting a bit more like the Dutch.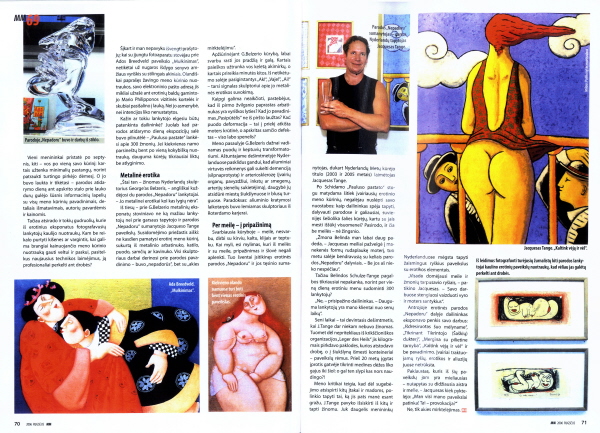 Society is changing, for example one of the latest video from Janelle Monáe is about the celebration of being a woman, as she dances in vagina pants. It will take time but we are trying.  
If you want to buy or just know some pieces of nude art, visit our online gallery:https://voluptart.org/
There you will find the artistic works of J. Tange, an artist who is not afraid to show nudity in his paintings.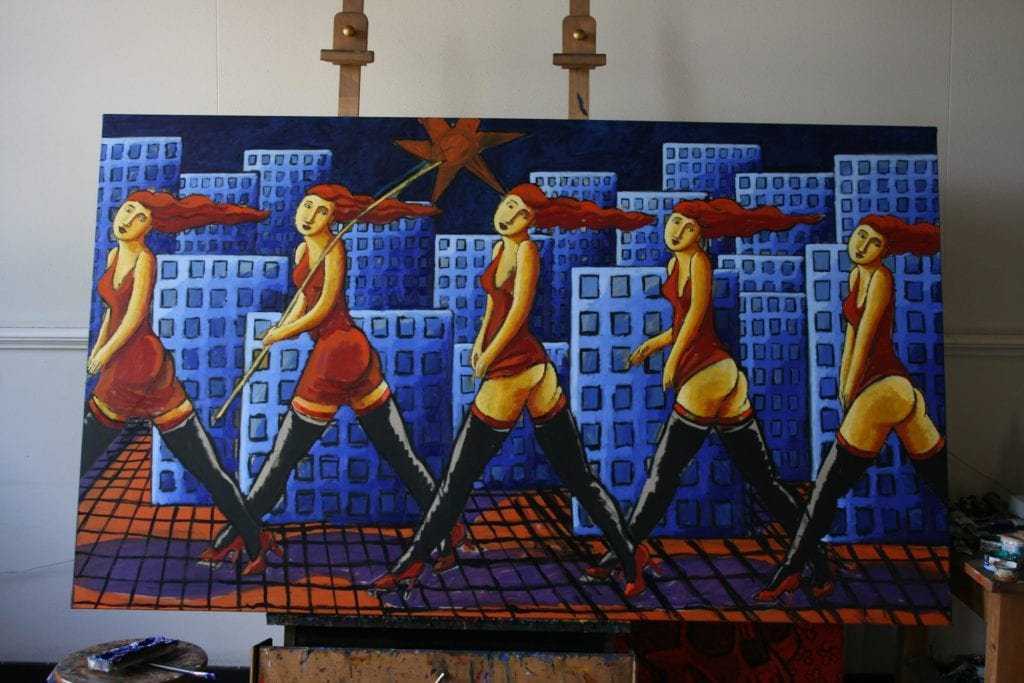 To learn more about Tange, please visit: https://voluptart.org/product-tag/jacques-tange/page/2/