Inside Mexico's Thriving Art Scene
ArtNews recently released its

2018 Top 200 Collectors

list, which includes seven collectors from Mexico – two more

than in 2017

. Mexico's art scene is growing and thriving, and people are taking notice.
This year's list includes Alfonso de Angoitia Noriega, María Asunción Aramburuzabala, Isabel and Agustín Coppel, Gabriela and Ramiro Garza, Bernardo Gómez Martínez, Eugenio López Alonso and Louisa Stude Sarofim.



Isabel and Agustín Coppel have been on ArtNew's Top 200 collector's list every year since 2014. The married couple has one of the most notable collections of contemporary art in Mexico, including works from 

Gabriel Orozco, Francis Alÿs, Damian Ortega and Abraham Cruzvillegas. 
Eugenio López Alonso is a prolific Mexican art collector. His art collection includes 3,000 pieces, with works from Gabriel Orozco and other global artists. Alonso also serves as a board member at the 

Museum of Contemporary Art in Los Angeles

. 
Mexico has always boasted a vibrant art scene, but in recent years, the art has evolved. Today, Mexico's art scene is more progressive and diverse than in years past.
Getting over Frida Kahlo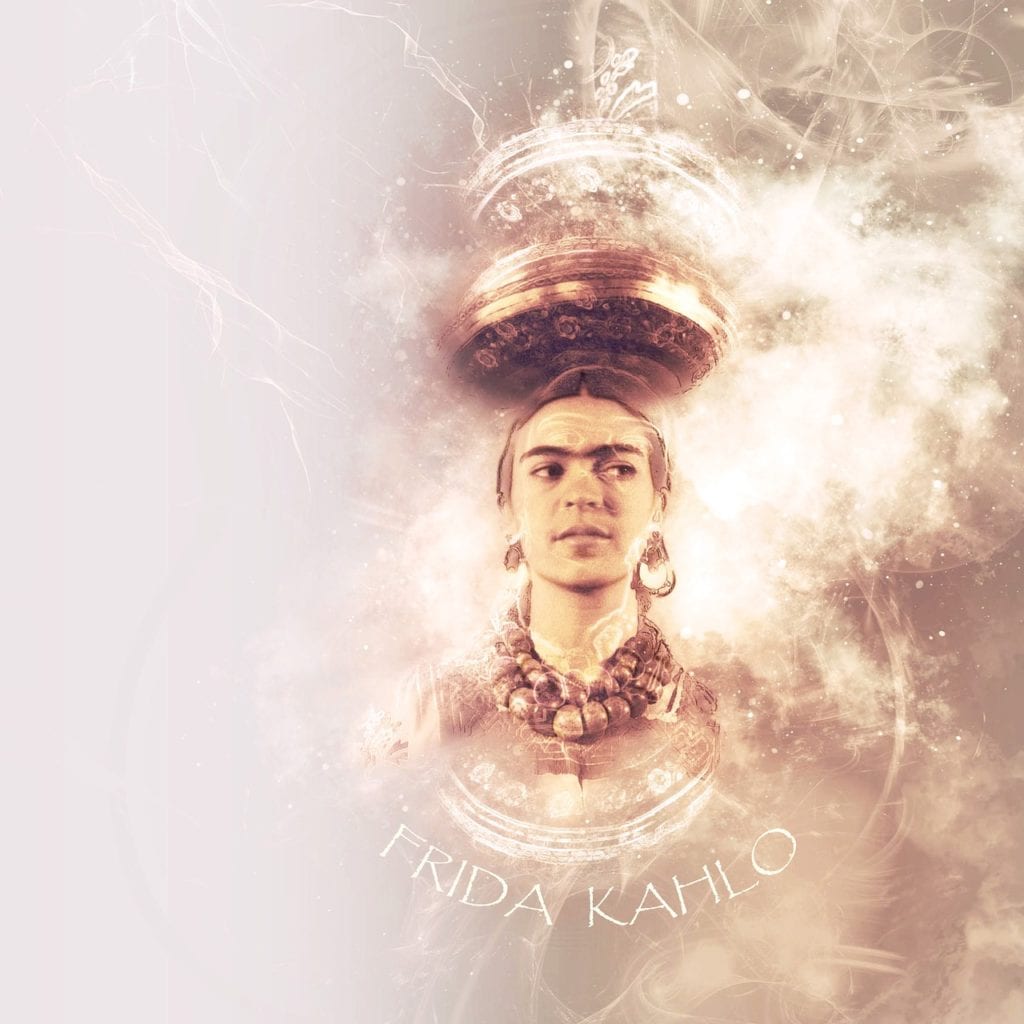 It's true that most people still think of Frida Kahlo when they think of Mexican art, but since her death in 1954, things have changed. The Mexican art scene has been shaped by the forces of government repression in the late 1960s and the country's renaissance in the 1980s. 



In Mexico City, the Kurimanzutto gallery celebrates and supports innovative artists. The city also hosts two major art fairs, including Zona Maco, the largest art fair in all of Latin America. Hundreds of international exhibitors take part in the biannual event, showcasing their contemporary art and photography. The city also hosts the Material Art Fair, which features 78 galleries from 18 countries. 

Mexico City is quickly becoming a haven for artists across the globe. The city has always been known for Mexican art, but it's now gaining international attention for contemporary 

art and design

. In fact, the International Council of Societies of Industrial Design designated Mexico City the 

world design capital for 2018

.
The Museum City
This designation is no surprise, as the city boasts the highest concentration of museums in the world. 

There are more than 150 cultural institutions in Mexico City

. Art can be found on nearly every street corner. 



We're seeing underground art spaces pop up all over the city in abandoned, dilapidated buildings in neighborhoods we often overlook.





But Mexico is also home to major, well-known galleries. Apart from Kurimanzutto, there's Proyectos Monclova, House of Gaga and OMR. These serious galleries have given local – and international – artists a platform that extends far beyond the local scene.





Mexico City is still a major player in the art game, but other cities have emerging art scenes that are gaining recognition. Guadalajara is a prime example. The city's PreMaco festivities, now in its 15th year, includes a dizzying schedule of studio visits, openings and parties ahead of the Zona Maco fair.
Art on the Beach
San José del Cabo

 is quickly becoming an art hub. Artists from Mexico City and all over the world are joining the locals in the area's growing gallery district. Tucked away in the tiny streets of the historic district, visitors will find galleries showcasing works from some of the best local and global artists, like Enrique Bascón and Julián García Forcelledo. 



Galeria Corsica boasts fine artwork from more than 50 local contemporary artists. The area has 14 major galleries, but you'll find plenty of shops selling work from local artisans. 





Hotel

 

El Ganzo

,

 located in Los Cabos, allows artists to stay on the property and create art for the hotel during their stay. Resident artists are free to paint the hallways or even the building itself.
Social Media buzz for Art
Thanks to social media and the Internet, more people are learning about and being exposed to Mexico's art scene. Collectors and art lovers young and old are finding out about – and catching glimpses of – Mexico's art fairs, galleries and museums through social channels. 



Apart from the fairs, the Museo Universitario Arte Contemporáneo is committed to building awareness and promoting innovation in Mexico's "visual culture." 

Their art galleries are open year-round

. 



Mexico City's art scene gets the most attention, but if you look closely at the budding art communities in other cities, you can find amazing young artists that are looking to make a name for themselves.